Post by Fiona on Oct 12, 2011 19:47:49 GMT -5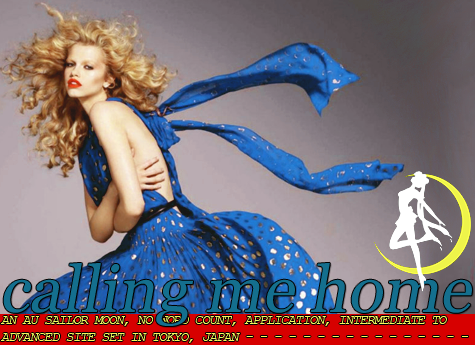 home,
plot,
rules,
canons,
membergroups
A THOUSAND YEARS AGO the Earth was watched over by guardians unlike any other in the galaxy. Often called the Silver Millennium, this was a time of peace and love. The galaxy thrived in prosperity, watched over by royal warriors, or sailor senshi, each bearing the name of their respective home planets. At the center of it all, the Moon Kingdom acted as a fortress to protect the inhabitants of the moon, but also something else, something more powerful than any single individual: the Silver Crystal. In the hands of the Queen Serenity, the Silver Crystal proved to deliver great fortune to the residents of Earth. Not everyone wanted to maintain the golden era, though, and some craved for the power of the Silver Crystal to use as their own.

At the center of the brewing envy was a young peasant girl on Earth who had set her sights on Earth's Prince Endymion. However, Endymion had already fallen deeply in love with the moon's princess and Beryl was thrown to the side. Scorned and jealous, Beryl left herself open for corruption and was quickly given power by an evil entity, Metalia. With these new abilities, Beryl turned the Earth's armies against the moon, pitting the two kingdoms against each other and resulting in the complete devastation of both kingdoms. During the battle, Endymion was killed in an attempt to save the moon princess, leading her to take her own life in return. Torn and broken, Queen Serenity could not bear to see so much death and destruction, leaving her only one way out.

Through the power of the Silver Crystal and sacrificing her own life, the queen sent all the residents of the royal families to be reborn in the 21st century in the hopes that they would be able to live out normal lives. Up until this point, the warriors were able to remain dormant, their incredible powers not needed for the safety of the Earth. However, Beryl was also reborn in the 21st century and will stop at nothing to reawaken the sealed Metalia. In order to do so, she is on a quest to reawaken her slumbering generals and find the Silver Crystal before the Moon Kingdom can do so first. With their memories and powers lying dormant, how will the sailor senshi manage to find their own princess and the Silver Crystal before it's all too late?
[/size]