Vane White
Sept 11, 2015 1:48:06 GMT -5
via mobile
Post by Vane White on Sept 11, 2015 1:48:06 GMT -5
How did you find us? Google
How many characters do you already have here? First character submitted.
Character's full name:
Vane White
Age:
Twenty-One
Group Species:
Demon
Gender:
Male
Alignment:
Good
Features:
Height: 6'0 - Weight: 178 lbs
Please supply a character image here: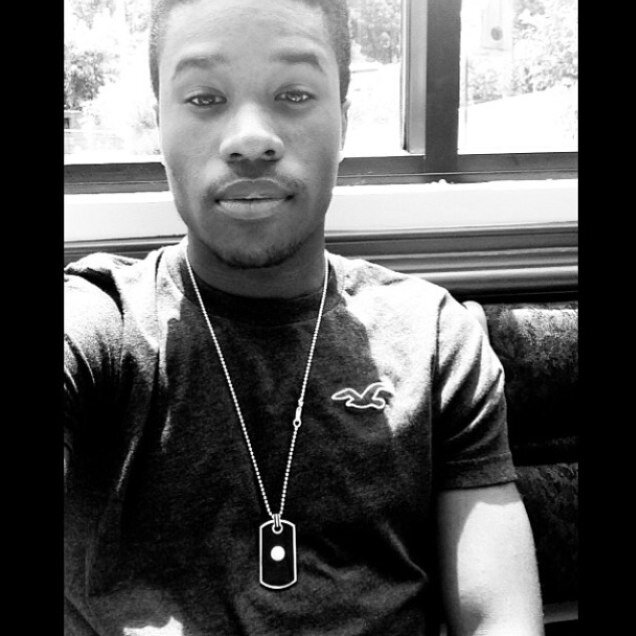 Model's name:
Shameik Moore
Personality:
Before the transition, Vane was broken after hearing of his demonic transformation. Hearing about demons as a kid was one thing; however, hearing you'll become one with no choice was something completely different. It took a lot of communication to get Vane to open himself to the plan his parents had. He became emotionally adaptable during this period. Not clinging on to any kinds of heavy moral code. As a human he was mentally healthy and a bit shy.
After his transition, Vane's inner ambitions came out almost instantly. He shows traits of being bold, cunning, and charismatic. Especially marking himself as a hunter, Vane has no issue being the life of any party. Socially he isn't repressed or unhealthy. He trust everyone unless you give him a reason not to. Might not be immediate trust but everyone gets a generally good start. All of the demons he's come across has turned out to have Ill intentions. So he's never been good with them unless it's killing. Humans are delightful but also irritating if they choose to hunt him down. He is smitten by witches. He just wants to take his demon abilities and take the evil forces down a bit. He values teamwork in all ways.
In summary, he's a social half-demon Hunter who loves to hunt but hate being hunted. Driven, honest, and genuinely cares for people. Vane isn't hung up on race, just people's actions. He was well raised, well taught, and speak to be well understood.
Likes:
*Rice (Most kinds anyway).
*Any interaction with witches/warlocks.
*Hunting.
*Training.
Dislikes:
*Ungratefulness.
*Hunters who find him to be A target.
*Shrimp.
*Senseless killing.
Strengths:
(Supernatural strengths. Abilities you posses that can give you an edge in a fight.)
*Supernatural embodiment (Supernatural speed, strength, endurance, and reflexes).
*Hunter Training & Experience.
*Danger Sensory (one psychic trait: can sense harmful intent, danger level in areas, and feel incomimg danger).
Weaknesses:
(Something that can cause you physical pain, possibly death, if someone else used it against you. ex) A vampire's weakness is sunlight.)
*Standard Demonic weaknesses (demon traps, weapons, spells, ect)
*Death by ordinary means.
*Blunt trauma.
*Magic attacks.
*Big fear of portals.
History:
Vane White was a victim of a terrible curse that took plague on the male faction of his entire bloodline for two hundred years. Back then a man named Eric White(a hunter) fought a powerful psychic demon who could sense what Eric fought so hard for. Family. The demon escaped, but not before cursing his enemies bloodline. Afterwards Eric's first born son turned into a demon on his eighteenth birthday. The curse took hold at random, causing the family to stay close to witches to help their situation.
Vane White had parents who prepared his whole life for what was to come. They knew, and they spend every piece of moment studying for a way to reverse the curse. Vane' s parents were also demon hunters with many witch connections. They had weapons forged by witches. Although it was a possibility the curse could pass them, these parents couldn't live with letting their guard down that easily. Vane's life remained as normal as they could manage it. It wasn't until around his 17th year of life did he start transitioning into a demon. The process was slow but gradual.
When Vane got into a fight senior year: he displayed an unusual amount of physical prowess. It was that day he was revealed his close destiny. This destroyed his mental health. He cleared high school feeling a level of scared other humans couldn't express. He could feel another slipping through his own thoughts. After graduation he had four days. He spent one being human. He enjoyed it very much. The last three days was filled with witches using constant magic therapy to attempt to dampen the cursed influence of not to eradicate it entirely.
He fought for control for three days like the witches requested. By eighteen he awoken to a room of hunters, witches, and his parents. Although his eyes glowed a bright orange, his voice spoke the most pleasant time. They confirmed his mind and body remained for the first time. However his strength did not waiver. He had became a half demon. The essence prepared his mind and body all his life for the final pieces; however, thanks to the witches Vane retained the strength without losing his soul. The hunters who was ready to terminate him gave him an offer he couldn't refuse. He had no choice but to jump in. For three years, he honed and perfected his abilities for the sole purpose of hunting demons.
He couldn't be the actor he wanted if he barely aged. So he ran with the hunters, learning everything he could about battling the mystic forces. He kept in touch with his parents as much as possible. The ability to physically overpower demons with just might became deadly for the squad of hunters. They all watched him grow into a full man. Vane split up from the team during a mission as requested. After completing his portion of the mission he returned to find his teammates killed. Hunters knew what they put themselves into but it was still a very heart breaking scene for Vane.
Vane soon after took off to the one place he knew his team never got to go. A place where he knew was the center for demonic activity. Hellmouth here he comes.
RP Sample:
(Only Canonical characters need to submit an rp sample.)
YOU MUST LINK YOUR SOURCES!